Vermont Explores Online Gambling Potentials?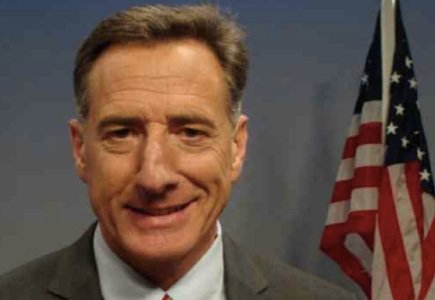 It appears that yet another US state official has been attracted by the possibilities opened by the Department of Justice's December policy switch on the Wire Act – it&s Governor Peter Shumlin of Vermont who decided to look into the opportunities offered by online gambling at state level.
With this aim in mind, he tasked the Vermont Lottery Commission with investigating the developing online gaming potentials; his drive also resulted in a favorable report on the opportunities to raise tax revenues from online gambling.
It appears that significant funds could be generated for the Vermont state education fund, to which all proceeds from the Lottery go – last year only, the amount was around $20 million.
Referring to this, Shumlin said: "Internet lottery is going to be the wave of the future. I'm not suggesting that we won't sell tickets and I want to sell tickets because it's good for our downtown stores. But we also have to recognize that the technology is taking us to the Internet and the question is: what's the role of the Internet in our lottery for Vermont in the future. And we don't have to hurry but we better figure it out."
However, challenging Shumlin for the governorship, Republican Randy Brock decided to also challenge his position on online gambling, expressing significant concerns regarding any effort to expand state sponsored gambling.
"Gambling is a serious problem for some Vermonters and we don't want to make it easier for those folks to get into deeper and deeper trouble," he assessed, adding: "There need to be some limits on what we do particularly if we're doing anything that would extend credit to gambling and that's something that I think we should do very, very cautiously if at all."
More details and new developments in the Vermont online gambling initiative are expected in January 2013, when the Vermont Lottery Commission is expected to issue a special report on Internet gambling to the Legislature.
Top Marvel Hero Slot Sites
| | |
| --- | --- |
| Phoenician Casino | Phoenician Casino gives new players a 50% welcome bonus of up to $50. This casino also gives 25% matching bonus (up to $200) on the 2nd deposit and a 20% matching bonus (up to $950 free) on the 3rd deposit. So that is a total of $1,200 in bonuses from Phoenician Casino. Another great Microgaming Casino. ... |
| 7 Sultans Casino | 9 magical bonuses of $1000 await you at 7 Sultans Casino... |
| Challenge Casino | Play With $1,000 FREE at Challenge Casino! Receive a bonus on your first 3 deposits, starting with a 25% Match up to $800 FREE on your first deposit!... |
| Noble Casino | Get a Great $4,000 Welcome Bonus! Noble Casino aims to give you the greatest gaming experience you can find online and part of that is a whopping welcoming bonus offer! Enjoy 100% up to $1,000 on your first 4 deposits! Play your cards right and you could get an additional $4,000 ... |
| Club 777 | Club 777 is very convenient, one can enjoy the experience of a real casino sitting at home. Download or play instantly, all your information is secure. So are you ready to play?... |
| Aztec Riches Casino | Aztec Riches Casino uses the well known software from Microgaming. All new players get $850 In Free Bonus Offers. 1st Deposit 50% Bonus, up to $50 FREE! 2nd Deposit 25% Bonus, up to $20 FREE! 3rd Deposit 20% Bonus, up to $600 FREE! ... |
| Carnival Casino | Everyone loves a good carnival! Join in on the fun with Carnival Casino's colorful Welcome Bonus of up to $777 on your first two deposits...... |
| 50 Stars Casino | The stars are shining upon us at 50Stars Casino! Enjoy an amazing 3-step Welcome Bonus - reaching up to €600 in bonuses!... |
| UK Casino Club | Microgaming is the software platform for UK Casino Club. New plyers will get $700 in Free Bonus Offers at UK Casino Club they join!... |
| Casino Del Rio | Casino Del Rio employs an excellent, professional support team, on call 24.7 to help players with any queries they might have. Fluent in more than a dozen languages, the support staff at Casino Del Rio can field and answer players' questions via email, live chat, or phone. ... |