Update: Media Corp Finally Gives Insight into Purple Lounge Issue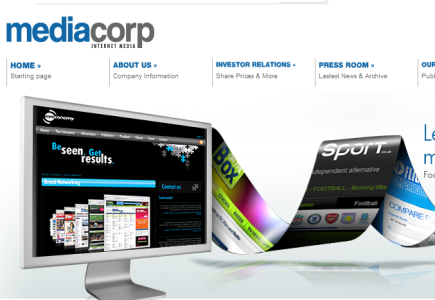 Probably in light of news that unpaid players of the UK listed company Media Corp&s Purple Lounge online casino and poker room are gathering information and consulting with lawyers on losses that allegedly total over $500,000, Media Corp finally issued a statement regarding its beleaguered operation and its situation with the owed players.
In it, the company informs the public that Purple Lounge players are creditors of the regulated company, Purple Lounge (Malta), and have been listed as such for that company, which holds the relevant player balances.
The company then added that the process in Malta, where most of the claims lay, is court led and complicated. "We believe the outstanding balance of players funds is approximately $800,000," the Media Corp notes, adding that the detailed statement of affairs which must be published as part of the liquidation process will clarify the entire position.
Furthermore, it was stated by the current management of Media Corp that it is keen to "ensure that any speculation about player balances and potential consequences of the liquidation of Purple Lounge and its impact on players and regulators is based on the facts."
Explaining its silence, the company said it&s due to the liquidation process and a desire "not to jeopardize any claims by placing one creditor above another."
The company also underlined in its statement that "To be clear, we know a small group of players have outstanding balances of over $10,000, some of whom are assessing their position, though any claim we believe would be against Purple Lounge and former Purple Lounge Directors and Management.
"The liquidation process requires people to register their debts and each player with a balance will be contacted by the liquidators over the coming weeks.
"If there has been any wrongdoing the new management team will be supportive of any action to bring wrongdoers into account."
Asked about any potential intentions to revamp Purple Lounge in the furtherance of the Intabet enterprise, Media Corp said: "It was considered before the acquisition, but once the new management had reviewed the situation it became clear very quickly that there was no option but to close the operation due to the financial and operational failings of the past."
Will these statements and others made by the present Media Corp management, such as that they "will be supportive of any action to bring wrongdoers into account," suffice to make players more patient, it&s hard to say. New developments in the unpleasant situation will be closely followed.
Top Marvel Hero Slot Sites
| | |
| --- | --- |
| Phoenician Casino | Phoenician Casino gives new players a 50% welcome bonus of up to $50. This casino also gives 25% matching bonus (up to $200) on the 2nd deposit and a 20% matching bonus (up to $950 free) on the 3rd deposit. So that is a total of $1,200 in bonuses from Phoenician Casino. Another great Microgaming Casino. ... |
| 7 Sultans Casino | 9 magical bonuses of $1000 await you at 7 Sultans Casino... |
| Challenge Casino | Play With $1,000 FREE at Challenge Casino! Receive a bonus on your first 3 deposits, starting with a 25% Match up to $800 FREE on your first deposit!... |
| Noble Casino | Get a Great $4,000 Welcome Bonus! Noble Casino aims to give you the greatest gaming experience you can find online and part of that is a whopping welcoming bonus offer! Enjoy 100% up to $1,000 on your first 4 deposits! Play your cards right and you could get an additional $4,000 ... |
| Club 777 | Club 777 is very convenient, one can enjoy the experience of a real casino sitting at home. Download or play instantly, all your information is secure. So are you ready to play?... |
| Aztec Riches Casino | Aztec Riches Casino uses the well known software from Microgaming. All new players get $850 In Free Bonus Offers. 1st Deposit 50% Bonus, up to $50 FREE! 2nd Deposit 25% Bonus, up to $20 FREE! 3rd Deposit 20% Bonus, up to $600 FREE! ... |
| Carnival Casino | Everyone loves a good carnival! Join in on the fun with Carnival Casino's colorful Welcome Bonus of up to $777 on your first two deposits...... |
| 50 Stars Casino | The stars are shining upon us at 50Stars Casino! Enjoy an amazing 3-step Welcome Bonus - reaching up to €600 in bonuses!... |
| UK Casino Club | Microgaming is the software platform for UK Casino Club. New plyers will get $700 in Free Bonus Offers at UK Casino Club they join!... |
| Casino Del Rio | Casino Del Rio employs an excellent, professional support team, on call 24.7 to help players with any queries they might have. Fluent in more than a dozen languages, the support staff at Casino Del Rio can field and answer players' questions via email, live chat, or phone. ... |