Remote Gaming Associations Reaction to European Commissions Action Plan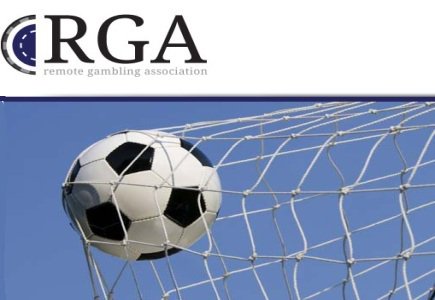 After the European Commission gave its press conference on Oct. 23, the Remote Gaming Association – a trade body representing most of Europe and the UK's major internet gambling firms – issued a statement of its own regarding the Commission&s action plan for online gambling, addressed at the press conference.
Namely, the Association was glad to hear about the Commission&s renewed commitment to the compliance of all EU national regulatory frameworks with EU law and principles, at the same time calling for better cooperation between EU regulators.
In its statement, the RGA notes: "It is clear from the Communication that the Commission will now without delay resume investigations against non-compliant Member States and, if necessary, open new proceedings.
"To this end, the Staff Working Document accompanying the Communication provides 'red lines' that Member States should not cross when regulating or seeking to prohibit online gambling,"
In addition, it has been proposed by the commission to broaden the scope of the Anti-Money Laundering Directive to all forms of gambling, but also to implement two key formal Recommendations in 2013 on common minimum protection standards for consumers, and responsible gambling advertising.
Putting a particular stress on its support to dealing with match-fixing, the RGA expressed belief that fight against corruption in general will have a strong partner in the betting industry, and that it should not be used as a pretext for taking over control over the betting sector.
Finally, the organization welcomed the formation of an 'expert group' that will encourage dialogue and facilitate formal administrative cooperation between national authorities, including a possible common testing standard.
Commenting on the Commission&s plan, Clive Hawkswood, chief executive of the RGA, said: "We look forward to discussing the detail of these proposals, but in the main they appearto be worthy attempts to address the headline issues. In the longer term we hope that they will lead to greater regulatory consistency across the EU and bring an end to the completely fragmented market that has developed so far.
"We will continue to engage and work with the European Commission and other stakeholders so that governments and consumers can have confidence in the regulation of our industry.
"It is equally important that the licensed private sector online gambling industry is treated fairly and in accordance with EU law. At the moment there are over 30 complaints against Member State laws and regulations that are apparently in breach of EU law.
"There has been no action since 2008 on a single complaint or infringement proceeding. The Commission&s credibility as guardian of the Treaty can only be guaranteed if it now proceeds with the rapid and substantive action that Commissioner Barnier has indicated will take place".
Top Marvel Hero Slot Sites
| | |
| --- | --- |
| Phoenician Casino | Phoenician Casino gives new players a 50% welcome bonus of up to $50. This casino also gives 25% matching bonus (up to $200) on the 2nd deposit and a 20% matching bonus (up to $950 free) on the 3rd deposit. So that is a total of $1,200 in bonuses from Phoenician Casino. Another great Microgaming Casino. ... |
| 7 Sultans Casino | 9 magical bonuses of $1000 await you at 7 Sultans Casino... |
| Challenge Casino | Play With $1,000 FREE at Challenge Casino! Receive a bonus on your first 3 deposits, starting with a 25% Match up to $800 FREE on your first deposit!... |
| Noble Casino | Get a Great $4,000 Welcome Bonus! Noble Casino aims to give you the greatest gaming experience you can find online and part of that is a whopping welcoming bonus offer! Enjoy 100% up to $1,000 on your first 4 deposits! Play your cards right and you could get an additional $4,000 ... |
| Club 777 | Club 777 is very convenient, one can enjoy the experience of a real casino sitting at home. Download or play instantly, all your information is secure. So are you ready to play?... |
| Aztec Riches Casino | Aztec Riches Casino uses the well known software from Microgaming. All new players get $850 In Free Bonus Offers. 1st Deposit 50% Bonus, up to $50 FREE! 2nd Deposit 25% Bonus, up to $20 FREE! 3rd Deposit 20% Bonus, up to $600 FREE! ... |
| Carnival Casino | Everyone loves a good carnival! Join in on the fun with Carnival Casino's colorful Welcome Bonus of up to $777 on your first two deposits...... |
| 50 Stars Casino | The stars are shining upon us at 50Stars Casino! Enjoy an amazing 3-step Welcome Bonus - reaching up to €600 in bonuses!... |
| UK Casino Club | Microgaming is the software platform for UK Casino Club. New plyers will get $700 in Free Bonus Offers at UK Casino Club they join!... |
| Casino Del Rio | Casino Del Rio employs an excellent, professional support team, on call 24.7 to help players with any queries they might have. Fluent in more than a dozen languages, the support staff at Casino Del Rio can field and answer players' questions via email, live chat, or phone. ... |