Online Sweepstakes Case to Be Resolved in North Carolina Court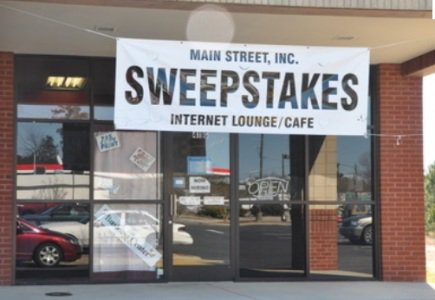 The question of the legality of North Carolina video sweepstakes cafes that offer gambling services under the guise of sweepstakes will stand before the state's Supreme Court next week when the court will decide on two cases – in both of which the state is defending its 2010 law which bans the machines as a form of internet gambling.
Namely, there&s an increasing number of cyber cafes that offer the sweepstake-style gambling on casino-like games in the state, by enabling punters to buy Internet or phone time that gives them the chance to reveal potential cash and prizes with mouse clicks on a computer screen.
Apparently, this was a cause for concern among the anti-gambling lobby in North Carolina, although the concept&s supporters say this isn&t gambling, since the the prize or the lack of it is predetermined.
Therefore, they claim, the state should regulate the service, rather than ban it; they also underlined that the restrictions imposed by the state are unconstitutional "…because video games are protected by the First Amendment", adding that the use of those games is criminalized in the state because it believes they look like illegal gambling.
However, this isn&t enough for North Carolina state attorneys, who say the offerings are games of chance asserting that no one has a constitutional right to operate a gambling business without the requisite authority and legality.
State Solicitor General John Maddrey was reported as saying that the General Assembly has authority to declare which games of chance are legal and that it has decided that the entertainment value of video screens combined with the chance to win a prize in a game of chance "…has the same seductive and deleterious effect as video poker and other types of gambling."
On the other hand, since individual cities within North Carolina have taxing authority, some of them decided to allow sweepstakes parlours in return for city tax payments.
The outcome of the case and the court&s decision will be closely followed.
Top Marvel Hero Slot Sites
| | |
| --- | --- |
| Phoenician Casino | Phoenician Casino gives new players a 50% welcome bonus of up to $50. This casino also gives 25% matching bonus (up to $200) on the 2nd deposit and a 20% matching bonus (up to $950 free) on the 3rd deposit. So that is a total of $1,200 in bonuses from Phoenician Casino. Another great Microgaming Casino. ... |
| 7 Sultans Casino | 9 magical bonuses of $1000 await you at 7 Sultans Casino... |
| Challenge Casino | Play With $1,000 FREE at Challenge Casino! Receive a bonus on your first 3 deposits, starting with a 25% Match up to $800 FREE on your first deposit!... |
| Noble Casino | Get a Great $4,000 Welcome Bonus! Noble Casino aims to give you the greatest gaming experience you can find online and part of that is a whopping welcoming bonus offer! Enjoy 100% up to $1,000 on your first 4 deposits! Play your cards right and you could get an additional $4,000 ... |
| Club 777 | Club 777 is very convenient, one can enjoy the experience of a real casino sitting at home. Download or play instantly, all your information is secure. So are you ready to play?... |
| Aztec Riches Casino | Aztec Riches Casino uses the well known software from Microgaming. All new players get $850 In Free Bonus Offers. 1st Deposit 50% Bonus, up to $50 FREE! 2nd Deposit 25% Bonus, up to $20 FREE! 3rd Deposit 20% Bonus, up to $600 FREE! ... |
| Carnival Casino | Everyone loves a good carnival! Join in on the fun with Carnival Casino's colorful Welcome Bonus of up to $777 on your first two deposits...... |
| 50 Stars Casino | The stars are shining upon us at 50Stars Casino! Enjoy an amazing 3-step Welcome Bonus - reaching up to €600 in bonuses!... |
| UK Casino Club | Microgaming is the software platform for UK Casino Club. New plyers will get $700 in Free Bonus Offers at UK Casino Club they join!... |
| Casino Del Rio | Casino Del Rio employs an excellent, professional support team, on call 24.7 to help players with any queries they might have. Fluent in more than a dozen languages, the support staff at Casino Del Rio can field and answer players' questions via email, live chat, or phone. ... |