EC's Action Plan For Making Online Gambling Safe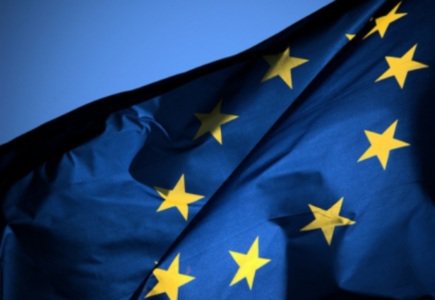 The European Commission has finally released its action report on internet gambling titled 'Towards a comprehensive European Framework for online gambling& and according to the Commissioner in charge of online services Michele Barnier, online gambling is the largest and most rapidly expanding global market for the pastime, with nearly seven million users in the EU, and revenues that are expected to reach Euro 13 billion by 2015.
Barnier said that the size and special nature of this market means that its regulation and supervision must be effective, therefore the Commission's proposed measures include tougher safeguards against money laundering, fraud and match-fixing in sports, and protection of consumers from gambling-related disorders such as addiction (between 0.5-3 per cent of the EU population).
Since 75 per cent of EU citizens under the age of 17 use the internet, the Commissioner proposes that children and other vulnerable groups get special protection so the development of better age-verification tools and online content filters, as well as more responsible advertising, must be an ultimate task.
Preventing fraud and money-laundering cannot be successfully implemented due to the cross-border nature of online gambling unless every individual Member State, the EU and the industry work together, the Commission and Barnier assessed.
Regulatory collaboration is also a necessity when it comes to the integrity of sports where betting-related match-fixing goes against the very nature of fair play and sport competition. Therefore the Commission will try to establish greater cooperation at national and international level between stakeholders, operators and regulators.
n order to succeed in that, Barnier suggests further steps: cracking down on sites which are not regulated in any manner; developing legal alternatives that are attractive enough; taking measures to ensure that the growth of the online gambling market is safe and supervised.
While the Commission conducted its consultations in the best way for regulating online gambling in Europe, a moratorium on its actions was imposed which forced companies like Bwin.Party digital entertainment, Ladbrokes and Betfair to show patience regarding their complaints against some national monopolies to exclude them from certain markets in the EU, or impose unreasonable restrictions on cross-border internet gambling.
The Commission has received complaints about market-access curbs in 20 EU nations but it has considered and rejected proposing legislation to clarify competition rules for the industry. At the same time a more cohesive policy for online gambling in the EU will respect the rights and diversity of national laws, without suggesting an EU-wide law on internet gambling.
As it is, the European Commission's action plan covers five broad areas:
1) compliance of national regulatory frameworks with EU law
2) enhancing administrative cooperation and efficient enforcement
3) protecting consumers and citizens, minors and vulnerable groups
4) preventing fraud and money laundering
5) safeguarding the integrity of sports and preventing match-fixing
In the end Barnier promised to monitor progress and evaluate the effectiveness of these measures – and where they prove insufficient the Commission will not hesitate to come forward with additional initiatives.
Top Marvel Hero Slot Sites
| | |
| --- | --- |
| Phoenician Casino | Phoenician Casino gives new players a 50% welcome bonus of up to $50. This casino also gives 25% matching bonus (up to $200) on the 2nd deposit and a 20% matching bonus (up to $950 free) on the 3rd deposit. So that is a total of $1,200 in bonuses from Phoenician Casino. Another great Microgaming Casino. ... |
| 7 Sultans Casino | 9 magical bonuses of $1000 await you at 7 Sultans Casino... |
| Challenge Casino | Play With $1,000 FREE at Challenge Casino! Receive a bonus on your first 3 deposits, starting with a 25% Match up to $800 FREE on your first deposit!... |
| Noble Casino | Get a Great $4,000 Welcome Bonus! Noble Casino aims to give you the greatest gaming experience you can find online and part of that is a whopping welcoming bonus offer! Enjoy 100% up to $1,000 on your first 4 deposits! Play your cards right and you could get an additional $4,000 ... |
| Club 777 | Club 777 is very convenient, one can enjoy the experience of a real casino sitting at home. Download or play instantly, all your information is secure. So are you ready to play?... |
| Aztec Riches Casino | Aztec Riches Casino uses the well known software from Microgaming. All new players get $850 In Free Bonus Offers. 1st Deposit 50% Bonus, up to $50 FREE! 2nd Deposit 25% Bonus, up to $20 FREE! 3rd Deposit 20% Bonus, up to $600 FREE! ... |
| Carnival Casino | Everyone loves a good carnival! Join in on the fun with Carnival Casino's colorful Welcome Bonus of up to $777 on your first two deposits...... |
| 50 Stars Casino | The stars are shining upon us at 50Stars Casino! Enjoy an amazing 3-step Welcome Bonus - reaching up to €600 in bonuses!... |
| UK Casino Club | Microgaming is the software platform for UK Casino Club. New plyers will get $700 in Free Bonus Offers at UK Casino Club they join!... |
| Casino Del Rio | Casino Del Rio employs an excellent, professional support team, on call 24.7 to help players with any queries they might have. Fluent in more than a dozen languages, the support staff at Casino Del Rio can field and answer players' questions via email, live chat, or phone. ... |