Churchill Downs Launches New Site, Exploiting US Federal Law Carve-Outs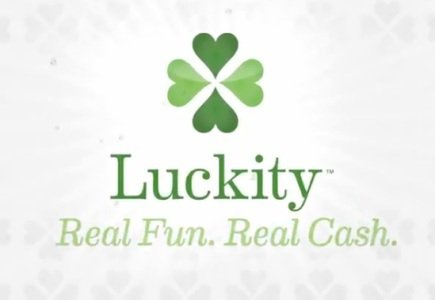 The latest novelty in Churchill Downs Inc.&s stables is a new online gambling site dubbed Luckity, which exploits the carve-outs in US federal law that allow interstate gambling on horse races.
Therefore, the site allows punters to bet their lucky number or have the game choose a number for them, and see the results determined by horses in races running live somewhere around the world. However, while the good side is that this kind of gambling is legal, the downside may be that due to the reliance on live horse racing, the results are not as instantaneous as in online slot machines and pay-outs can vary greatly, as they&re based on the pari-mutuel pool.
The sites target women over 35 who enjoy slots, the lottery and social networking games, and are more likely to attend night racing and bet casually on their favorite jockeys, asserted Ted Gay, president of the newly created Churchill Downs Interactive, declining to state how much was invested in Luckity or what the revenue projections may be.
He only specified that more money will go into the horse racing betting pool and that thanks to this horse owners and true horse bettors will see bigger returns.
Marty Maline of the Kentucky Horsemen&s Benevolent and Protective Association, which supports the new site commented on the launch: "You applaud them for thinking of new things. Nobody really understands it fully. I don&t know that they understand it fully, in terms of how it will impact business."
It has also been noted that the site&s offering includes 24 cash games, with more to come, and that it can be expected that overnights and early weekdays will be slower because of the limited number of races available, while weekends should be the peak time.
The site also has a free-play bingo game that offers "clovers" to winners, which can exchange them for entry into a weekly drawing for $250.
The site could be a success – it has been developed for a year and passed stringent testing, and there are even plans to launch it for mobile devices. And most importantly, it&s legal.
Explaining its legality, Churchill Downs senior vice president Brett Hale said: "We changed the interface, but it&s essentially the same back end. I think an objective person looking at this will understand that it is exactly the same thing as online wagering and on horse racing."
Still, it appears that the company keeps looking into legalized online gambling, which was confirmed by a spokeswoman Courtney Yopp Norris who stated that Churchill Downs is making significant investment in the wagering platform used by Luckity and TwinSpires, which could be used in a future competitive online environment.
Top Marvel Hero Slot Sites
| | |
| --- | --- |
| Phoenician Casino | Phoenician Casino gives new players a 50% welcome bonus of up to $50. This casino also gives 25% matching bonus (up to $200) on the 2nd deposit and a 20% matching bonus (up to $950 free) on the 3rd deposit. So that is a total of $1,200 in bonuses from Phoenician Casino. Another great Microgaming Casino. ... |
| 7 Sultans Casino | 9 magical bonuses of $1000 await you at 7 Sultans Casino... |
| Challenge Casino | Play With $1,000 FREE at Challenge Casino! Receive a bonus on your first 3 deposits, starting with a 25% Match up to $800 FREE on your first deposit!... |
| Noble Casino | Get a Great $4,000 Welcome Bonus! Noble Casino aims to give you the greatest gaming experience you can find online and part of that is a whopping welcoming bonus offer! Enjoy 100% up to $1,000 on your first 4 deposits! Play your cards right and you could get an additional $4,000 ... |
| Club 777 | Club 777 is very convenient, one can enjoy the experience of a real casino sitting at home. Download or play instantly, all your information is secure. So are you ready to play?... |
| Aztec Riches Casino | Aztec Riches Casino uses the well known software from Microgaming. All new players get $850 In Free Bonus Offers. 1st Deposit 50% Bonus, up to $50 FREE! 2nd Deposit 25% Bonus, up to $20 FREE! 3rd Deposit 20% Bonus, up to $600 FREE! ... |
| Carnival Casino | Everyone loves a good carnival! Join in on the fun with Carnival Casino's colorful Welcome Bonus of up to $777 on your first two deposits...... |
| 50 Stars Casino | The stars are shining upon us at 50Stars Casino! Enjoy an amazing 3-step Welcome Bonus - reaching up to €600 in bonuses!... |
| UK Casino Club | Microgaming is the software platform for UK Casino Club. New plyers will get $700 in Free Bonus Offers at UK Casino Club they join!... |
| Casino Del Rio | Casino Del Rio employs an excellent, professional support team, on call 24.7 to help players with any queries they might have. Fluent in more than a dozen languages, the support staff at Casino Del Rio can field and answer players' questions via email, live chat, or phone. ... |